Your fishing lodge in Norway
You will find fish, peace and comfort right by the sea. The fishing lodge Mikkelvik Brygge offers you passionate service and expert advice when it comes to sea fishing. We look forward to you!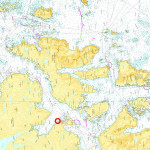 Welcome to the dream area of Mikkelvik Brygge!
The Mikkelvik Brygge fishing camp has a direct waterline to the Skogsfjord and Skagøysund. Protected by large offshore islands and right on the doorstep, you have access to one of the most attractive fishing areas in Northern Norway. Every year countless guests visit us who can make their dream of big fish come true.
Fresh water anglers welcome!

Mikkelvik Brygge is also not far from Skogsfjordvatnet, the largest freshwater lake in Norway located on an island.
Many lakes and rivers in the area are worth exploring. There is plenty of char and trout to fish. Nature is unique and an excursion is definitely worth it!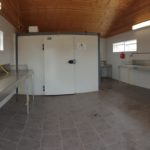 Everything there for your dream fishing vacation!
There is also direct access to the quay and the floating dock where the boats are moored. Two filleting houses on the quay, a large cold store integrated, are available for our fishing guests. It goes without saying that we value hygienic cleanliness.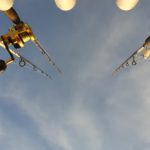 Service according to your taste!

We offer you various services. For example fishing equipment rental. Here we have opted for the high-quality and reliable Eisele collection. You get sea fishing rods, lighter spinning rods, reels (stationary and multiplier reels), tail loops, flying gaffs, bait buckets, etc. We also lend floating suits and thermos flasks. You will also find an accessories shop for fishing equipment directly at the quay.